Welcome!
Browse 25 Inc
At Browse 25 our main focus is to help create and promote awareness for worthy causes such as Anti-Bullying, Distracted Driving, Wellness, Fundraising and many other important campaigns through the manufacture, sale and distribution of the familiar silicone wristband. Our bands are more than decoration. Each one tells a story. We enjoy sharing stories of how our products helped make a positive difference or put a smile in someone's heart through our STORY BEHIND THE BAND project.
We also offer lanyards, mobile phone accessories, keytags, and colorful molded PVC items. We have the ability to source or manufacture custom products upon request. We look forward to an opportunity to work with you soon and often!
What Sets Us Apart?
We care about our clients. We prove that every day by providing you with competitive pricing, great lead times and friendly, honest service. At BROWSE 25 we communicate with you every step of the way to insure your order is not only made to your specifications, but that it also arrives on time. A key to our success is a Management Team that represents over 44 years of Promotional Products Industry experience and know how. Browse 25 promotes core values that are a reflection of what we value most: Integrity, Grace, Gentleness, Stewardship, and Faith.
Featured Item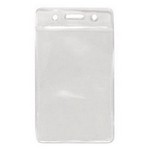 3"W x 4"H BLANK Vertical Clear...
Made from flexible plastic and features a zip top closure to protect and clearly display ID Badges for any conference, exhibition, event or even in school or in the workplace. Pricing does include the...
$0.42